Waketower Pro was started in Fall of 2009 to fill a much needed niche in the marine world. With the ever growing popularity of wakeboarding, we felt this was the right time to start this venture. We did not know at the time the response would be so great. As we were unsure about the true needs of the industry, we took the gamble to venture out and put the service out there. We quickly realized the need for our services was greater than expected.

Our first summer on the road in 2010 was a great year. We met some incredible people, worked on some great boats, and put smiles on owners. We travelled through 6 states that year. The next season was even better. We anticipated having a great year, but it was terrific. We travelled over 17 states installing towers and accessories. To date, we have traveled over 38 states providing wakeboard tower installation services.

Our installation experience actually goes back to 2005 when there was only a handful of tower options at that time. We would install five to six towers a summer during our peak business of selling watercraft.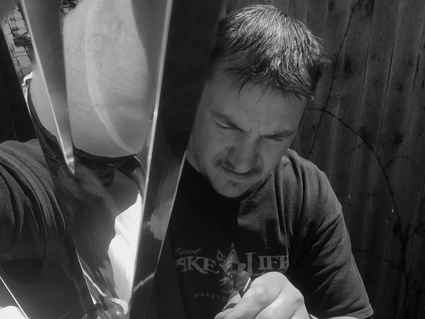 We get asked often, "What do you do in the Fall/Winter Season?". Its true, the Fall/Winter season is very slow. My tech and myself fortunately have other trade skills in the fall/winter season that carries us through to the next season. We are both blessed to have the flexibility to do both. My tower tech concentrates on his contract commercial business, and I build web applications, databases, websites, and graphic design. Once Spring arrives, its back on the road installing boat towers. Our peak season goes from April 15th through September 15th, 6-months.

We have been fortunate to build some great business relationships in the industry including: Big Air, Aerial, Monster, T6, Kicker, Clarion, Kenwood, Exile and other vendors we interact with daily.

We are a two-man crew. The crew is made up of my tower tech and myself. We have been referred to as the "Oklahoma Travelling Crew" from some of our competitors. Although there are places you can have a tower installed, our competitors will never be able to compete with our services and conveniences. We make the process easy, simple, affordable, and convenient.

We rarely have anyone ask, but we do carry a Marine Artisan Insurance Policy. This is a 1-million dollar policy that we carry to protect you, the boat owner, and us as we are travelling and installing. We find it amazing that no one ever asks us about insurance, but just so you know, we have you covered! We have been fortunate enough to not have to use it, we hope that says something about our expertise.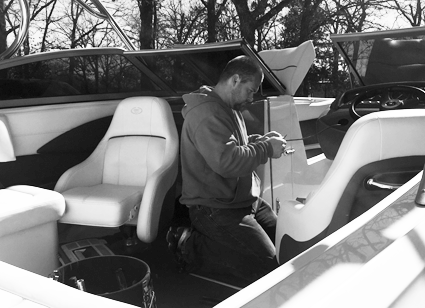 As we gear up for another season, we are looking forward to some exciting new wakeboard towers coming out. Be on the lookout for the new towers and accessories. These towers are gauranteed to be a hit this summer.

We look forward to meeting you and bringing a whole new level of experience to your boating. Happy Boating!

- Your Waketower Pro Team